Onderzoek is een belangrijk onderdeel van het fonds. Vanuit de historie richtte Tekke Huizinga samen met Professor Kolff de eerste bloedbank van het Academisch Ziekenhuis op. Huizinga en Kolff waren echte pioniers op hun werkgebied.
Deze pioniersgedachte ligt ook ten grondslag aan de doelstellingen van het Tekke Huizinga Fonds, een bijdrage leveren aan vernieuwende ideeën of een eerste verkennende uitwerking daarvan binnen de aangegeven werkgebieden hematologie, transfusiegeneeskunde of gelieerde onderzoeksgebieden.
Sinds 2004 zijn meer dan twintig onderzoeksprojecten gehonoreerd, die waren aangevraagd door onderzoekers van Sanquin, UMCG en MST (Medisch Spectrum Twente). De onderstaande onderzoeken geven een beeld van de onderzoeksgebieden die voor een bijdrage in aanmerking kwamen.
Brain death and ischemia cause inflammatory and mitochondrial injury to donor lungs.
Onderzoeker: Mr. Michiel Erasmus
Jaar: 2016
In our project we stabilized the damaging process by giving stem cells during ex situ perfusion and ventilation of rat donor lungs pre-transplant. Multiple smaller doses were most efficient.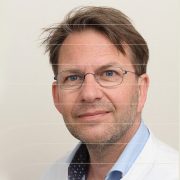 Adult stem cells of the human thyroid gland; expansion and functionality
Onderzoeker: Mr. Rob Coppes
Jaar: 2016
Dissecting the epigenetic events that contribute to hematopoietic stem cell expansion
Onderzoeker: Ms. Katharina Mattes
Jaar: 2016
Hibernation as key to unlock platelet cold storage
Onderzoeker: Mr. Edwin de Vrij
Jaar: 2016
The hemostatic status of critically ill patients with liver disease
Onderzoeker: Dhr. T. Lisman
Jaar: 2015
Towards ex vivo normothermic machine perfusion of human donor livers without the requirement for human blood products
Onderzoeker: Mw. A. Matton
Jaar: 2015
Multipotent donor lung therapy with mesenchymal stem cells in an ex vivo lung perfusion model using lungs from brain dead donorrats
Onderzoeker: Dr. M.E. Erasmus – UMCG
Jaar: 2013
Understanding erythropoiesis from (expanded) hematopoietic stem cells through modulation of CITED2
Onderzoeker: Dr. H. Schepers – UMCG
Jaar: 2013
With this proposal we will investigate the cellular and molecular mechanisms that the transcriptional regulator CITED2 uses in order to expand HSC numbers. We will furthermore gain a deeper understanding how CITED2 increases the overall erythroid output from these cells.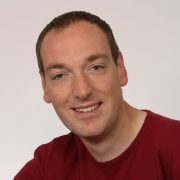 Organ preservation with hydrogensulfide in renal transplantation
Onderzoeker: Prof. dr. H. van Goor – UMCG
Jaar: 2013
Waterstof sulfide is protectief bij ischemische schade en kan bovendien cellen en weefsels in een hypometabole staat brengen. Dit concept gebruiken wij in het huidige project om organen te beschermen in de fase voorafgaand aan transplantatie.
Dissecting the architecture of the normal and leukemic 'stem cell niche'
Onderzoeker: Drs. C.L.E. Hazenberg- UMCG
Jaar: 2012
In this research proposal, we study the changes in the bone marrow microenvironment of patients after autologous stem cell transplantation. By understanding the changes in the cellular compartments and the molecular pathways involved, we aim to improve future transplantation strategies and post-transplantational care, in order to improve patients' outcomes.
Efficacy of pro- and antihemostatic drugs in plasma from patients with liver disease
Onderzoeker: Prof. dr. J.A. Lisman – UMCG
Jaar: 2012

This study has shown tremendous alterations in the anticoagulant effect of widely used drugs in plasma from patients with cirrhosis as compared to individuals with intact liver function (PLoS One. 2014 Feb 4;9(2):e88390). Our data may have important implications for dosing anticoagulant drugs in patients with cirrhosis.
Pilotstudie 'normotherme machinepreservatie van humane donorlevers'
Onderzoeker: Dr. Sanne op den Dries – UMCG
Jaar: 2012
A prospective cohort piloty study for use of cryolijm-sq in patients with severe COPD
Onderzoeker: Dr. Margriet Tiekstra-Dijkstra – UMCG
Jaar: 2012
Detection of ischemia/reperfusion injury in human tissue: Anti-aggregatory and anti-inflammatory ectoenzymes in vascular endothelium.
Onderzoeker: Dr. Floor Spaans – UMCG
Jaar: 2012
Bone marrow derived endothelial progenitor cell transplantation to ameliorate radiation-induced vascular remodelling in the lung
Onderzoeker: Prof. dr. R.P. Coppes – UMCG
Jaar: 2011
Exploiting possibilities to improve the long-term engrafment of the hematopoietic stem cell compartment following autologous stem cell transplantation
Prof. Dr. E. Vellenga- UMCG
Jaar: 2010
Transfusion policy in patients with complex changes of hemostatis – a rebalanced hemostatic status in patients with acute liver failure
Prof. Dr. J.A. Lisman – UMCG
Jaar: 2010
Transfusion as supportive care, study for improvement of quality of life
Dr. J. Slomp – MST, Enschede
Jaar: 2009
Will reinfusion of autologous stem cell products, independent of the composition of the transplant, directly in the bone marrow compartment improve steady state hematopoiesis post-transplantation?
Prof. Dr. E. Vellenga – UMCG
Jaar: 2008
The PLATO study disfunctionerende plaatjes bij lever transplantaties en preserverende werking van aprotinine
Onderzoeker: Prof. Dr. R.J. Porte – UMCG
Jaar: 2007
Meer informatie over aanvragen?
Onderzoeksvoorstellen kun je inleveren op het aanvraagvraag formulier ( zie knop aanvragen).